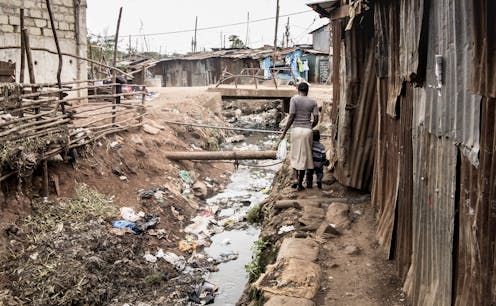 About 56% of Kenya's urban population currently lives in slums. Nairobi even hosts one of the largest slums in Africa, Kibera.
In Kenya, settlements are classified into two types: informal (or, slum) and formal (or, regular) settlements. Informal settlements are areas with insecure residential status and those in Nairobi are quite dismal. They're very overcrowded, housing is made of poor quality building materials – like mud or metal sheets – and they often lack basic amenities like drinking water, electricity and sewage disposal.
My recent study examined the living conditions experienced by Nairobi's slum residents and compared them to those in formal settlements. Specifically, it was to understand how worse-off they are when it comes to basic amenities and whether the rent and costs that slum dwellers face are at least commensurate with the poor quality of amenities.