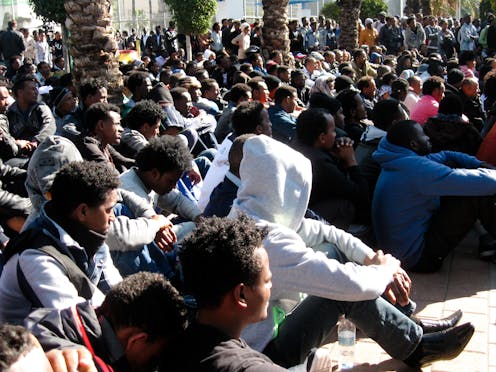 Ethiopia and Eritrea have signed an historic agreement to end the 20-year conflict between the two countries. The breakthrough has been widely welcomed given the devastating effects the conflict has had on both countries as well as the region.
The tension between the two countries led to Eritrea taking steps that were to have a ripple effect across the region – and the world. One in particular, the conscription of young men, has had a particularly wide impact.
Two years before formal cross border conflict broke out in 1998, the Eritrean government took steps to maintain a large standing army to push back against Ethiopia's occupation of Eritrean territories. Initially, troops were supposed to assemble and train for a period of 18 months as part of their national service. But, with the breakout of war, the service, which included both military personnel and civilians, was extended. All Eritrean men between the ages of 18 – 50 have to serve in the army for more than 20 years.