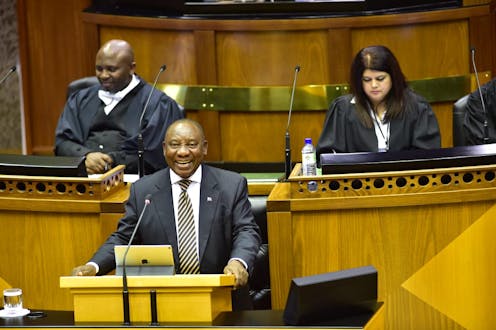 As 2017 drew to a close South Africa's governing party, the African National Congress (ANC), had reached the nadir of its popularity with voters. The decline was driven by public hostility towards Jacob Zuma, then president of both the party and the country.
The good ship ANC wasn't quite sinking, but it was seriously listing. Then Cyril Ramaphosa became the party and the state's new leader – and attention turned to whether he could steer the ANC into calmer waters.
The results of our new South African Citizens Survey fieldwork – conducted in March 2018 – suggest Ramaphosa has done well so far. Compared to the 23% of all citizens aged 18 and over who said they approved of Zuma's performance in January and February, almost two-thirds (68%) approved of Ramaphosa's performance.
Ramaphosa's rise in popularity has also helped the ANC. The proportion of people who held a positive image of the party rose from 42% (in November 2017) to 68%.