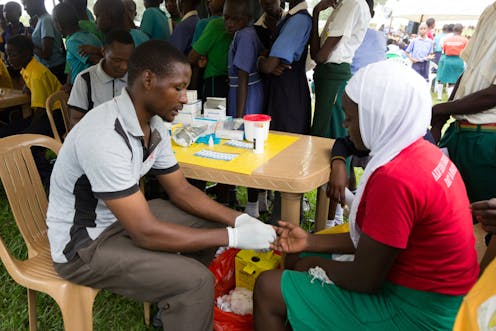 In many countries in sub-Saharan Africa, HIV services are still offered separately within health facilities. These HIV clinics have their own dedicated staff and infrastructure such as waiting areas, a separate patient flow system and they typically run on designated days of the week. This is known as a vertical model and was touted as a pragmatic emergency strategy to overcome sub-Saharan Africa's weak health systems in the quest to rapidly enrol millions on HIV treatment.
Vertical HIV clinics are very common in sub-Saharan Africa. Studies conducted in Kenya, Swaziland and Zambia suggest that stand-alone HIV clinics are the rule rather than the exception in the region.
Stand-alone HIV clinics have depended substantially on donor aid especially from the US's President's Emergency Plan for Aids Relief (PEPFAR. But over the past five years, there have been persistent reports of declining international assistance to scale up HIV services in sub-Saharan Africa. This has been one of the main drivers of calls for integrating HIV services with non-HIV services to avoid duplication and promote long-term programme sustainability.