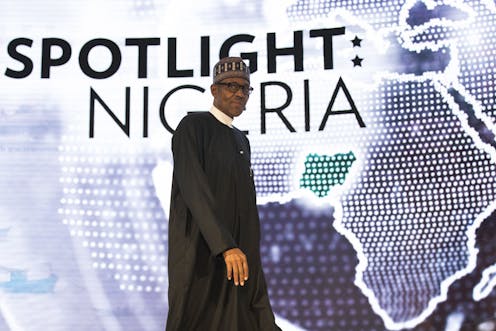 Two of the largest banking and financial services institutions in the world, HSBC and UBS, have recently closed their local representative offices in Nigeria.
There's also trouble brewing elsewhere in Nigeria's business world that's prompted fears about the climate for foreign direct investment in the country. Foreign direct investment is an investment made by a firm or individual in one country into business interests located in another country.
For instance, Nigeria's government in September accused HSBC of money laundering after an analyst working for the lender said a second term for President Muhammadu Buhari may stall economic recovery in Africa's biggest oil producer.
There are also tensions between Nigeria's central bank and the South African telecom company MTN. In 2015, MTN was fined about $5bn for failing to cut off unregistered SIM cards. This was later reduced to $1.7 billion after a long legal dispute and the intervention of South Africa's then President Jacob Zuma.