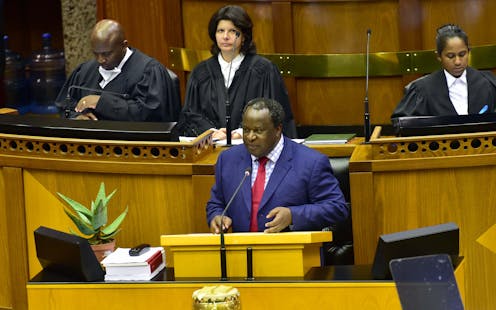 South Africa is supposed to be a secular state, but one can perhaps forgive Tito Mboweni, the Minister of Finance, for quoting numerous biblical verses in his 2019 Budget Speech. After all, South Africa's fiscal situation is enough to make many people hope for divine intervention.
The 2019 budget numbers show that the past year has been no exception to some "new normals" that have been established in South Africa. These include slow economic growth, state-owned enterprises requiring unplanned financial support, failing plans aimed at stabilising national debt levels, and tax revenues significantly lower than forecast.
All were present in this year's budget.
Economic growth forecasts have been revised down from a paltry 1.7% to 1.5%. Revenue collection was R42.8bn lower than expected in the 2018 Budget. And Mboweni is promising to stabilise gross national debt slightly above 60% of gross domestic product in 2023. This follows many failed promises in previous budgets to stabilise gross national debt below 50% of GDP.