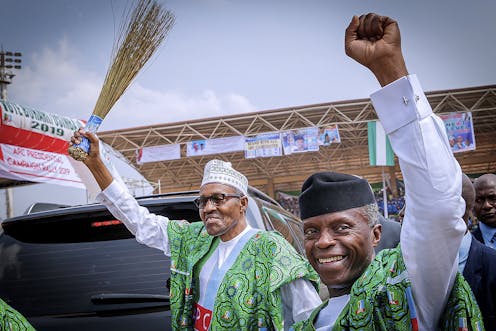 A close race was predicted between Muhammadu Buhari and his main rival Atiku Abubakar. In the end the incumbent won the Nigerian presidential election with almost four million votes.
After the results were declared, Atiku cried foul, pointing out numerous flaws and manipulations of the electoral process. He also threatened legal action although it remains to be seen if the Peoples Democratic Party candidate will file suit within 21 days of the vote as required.
Meanwhile, international leaders have already congratulated Buhari and his All Progressives' Congress. This is to be expected. External actors have often tended to prefer stability over denunciation when it comes to incredulous election results.
Hence this still begs the question: did Buhari actually win? Several problems marked the electoral process itself. But, in my view, while the election results were prone to manipulation, the result indicates that Buhari's party did in fact win.