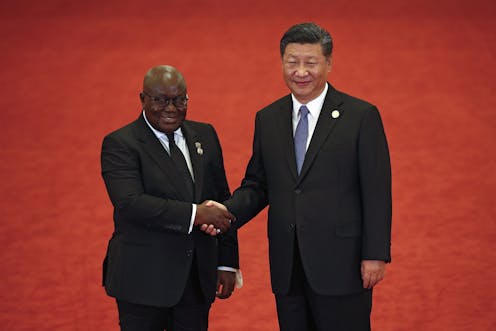 The complex relationship between Africa and China has become even more complicated this year. Initially, 2018 was set to reaffirm the bond through the latest Forum on China-Africa Cooperation summit held in Beijing in September. The summit delivered its usual pageant of African leaders, side deals, and the announcement of a USD$60 billion financing package. The year also saw the recurrence of misgivings about the relationship.
The most explicit theme of this conversation was debt. Donald Trump's US administration added fuel to smouldering anxiety, and China found itself having to defend its lending to Africa – at home and globally. At the same time, African governments are battling rumours that they are about to hand over state assets to the Chinese.
The debt debate is flawed – not least for underestimating Western contributions to African debt. Nevertheless, it is revealing. In particular, the debate reflects an anxiety that has haunted relations between China and the continent since the beginning of this century: the massive power gap between China and individual African countries.